It's Day 7 of #ApologeticsWeek 2022!
Help us encourage others to learn and practice apologetics as part of their growth as Christians and to enhance their outreach to others.
Use this week to share apologetics-related posts on your social media with tag #ApologeticsWeek, talk about it with friends, incorporate it with your evangelism, or any other ways you can come up with.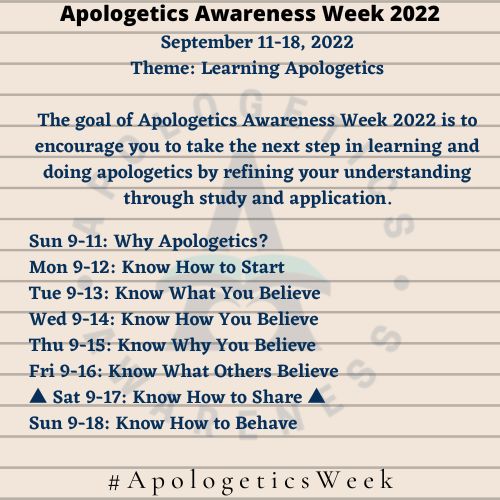 Post: Sharing your faith is the logical next step to learning about apologetics and evangelism. What are your tips and tools for doing this?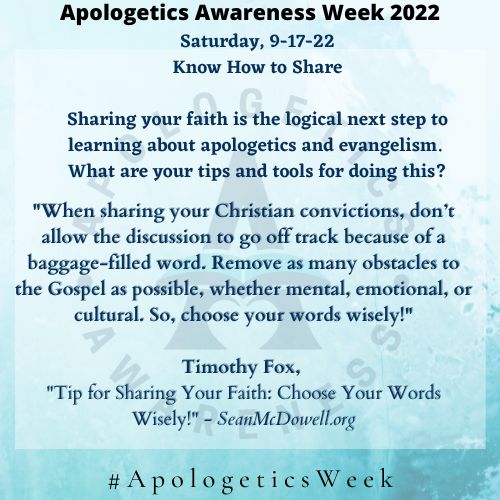 Video: "Want to Share the Gospel? Start with This Question." Greg Koukl, Stand to Reason.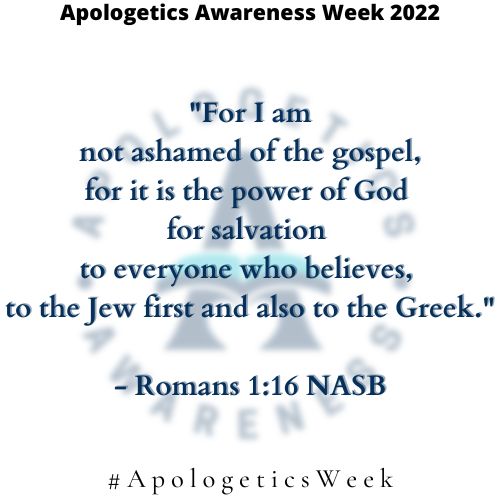 Article: Lenny Esposito – "Tips for Sharing Your Faith: #1 – Slow Down!" Come Reason Ministries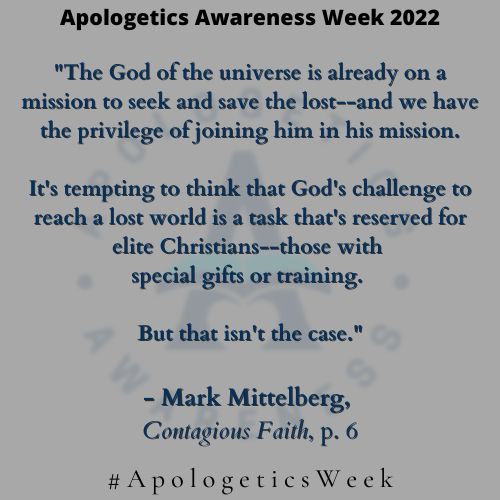 Education: Check out free training courses from Greg Koukl, Alan Shlemon, Red Pen Logic with Mr. B, Jonathan Noyes at Stand to Reason, including:
Ambassadors for Christ
Never Read a Bible Verse
Tactics
The Story of Reality
Why Apologetics
and more.