It's Day 2 of #ApologeticsWeek 2022!
Help us encourage others to learn and practice apologetics as part of their growth as Christians and to enhance their outreach to others.
Use this week to share apologetics-related posts on your social media with tag #ApologeticsWeek, talk about it with friends, incorporate it with your evangelism, or any other ways you can come up with.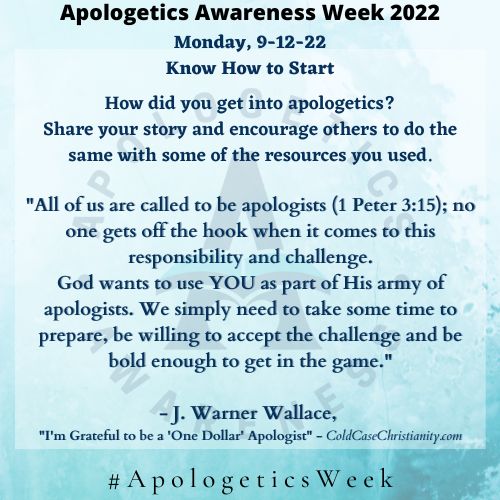 Video: "Just Starting Your Apologetics Journey? You Need These 12 Courses." – Capturing Christianity.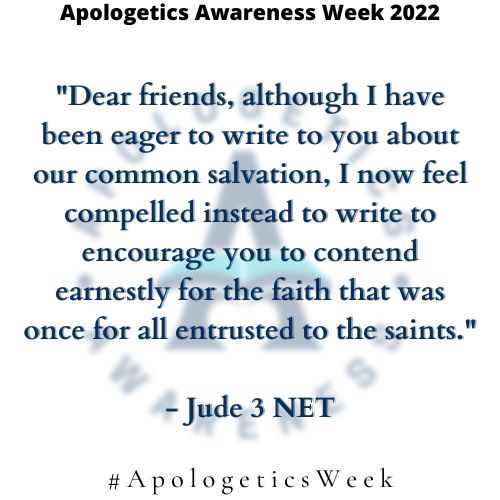 Article: "Don't Apologize for Being an Apologetics Amateur. Start here." – Corey Sleep, P2C Students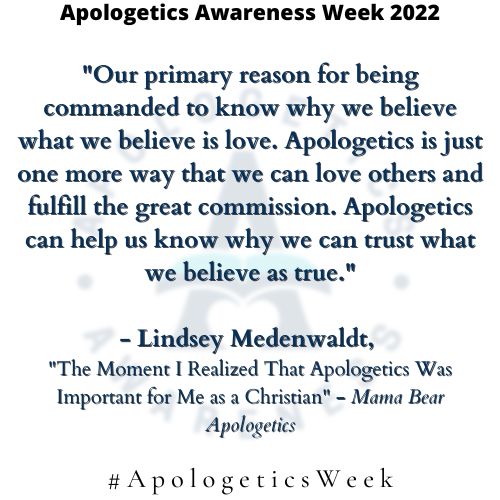 Education: Introduction to Apologetics with Robert Bowman, from CredoCourses.